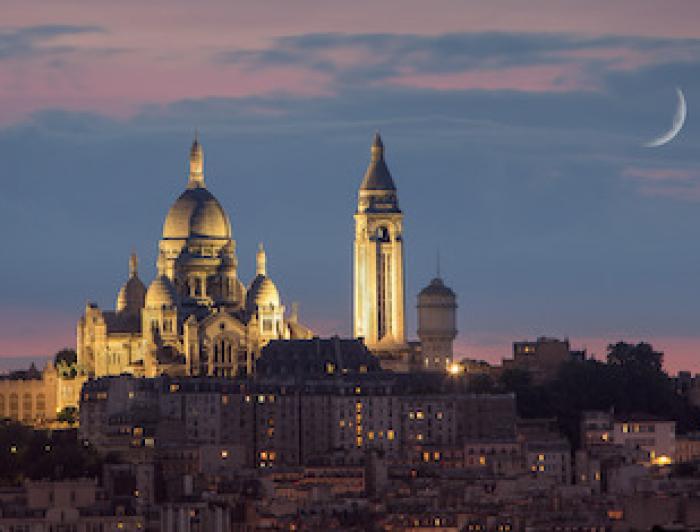 BAIL MOBILTE Nice view Montmartre Gare du Nord
rue du Faubourg Saint denis, 75010 PARIS
Type : Apartment
Size : 60m² (646 Sq Ft)
5 floor

N° of people suggested :



Destination commerciale : Bail Mobilite
Matricule licence mairie de Paris : Bail Mobilite
Enter your dates to see availability for this apartment
This apartment on a mobility lease is intended for people who are not from the Ile-de-France region for tax purposes, and who are therefore passing through Paris for professional reasons or in training. You must send us a professional certificate, or a school certificate, (of training), on which it will be clearly mentioned the duration of this training, or the duration of your professional mission.
You cannot rent this apartment if you are in Paris for vacation.
This one-bedroom apartment with a Queen-size bed, 180X200 double bed, is located in the Gare du Nord district, opposite the FERNAND WIDAL HOSPITAL.
On the 5th French floor without elevator, this is a beautiful contemporary apartment, very bright with an unobstructed view of Montmartre and the Sacré-Coeur.
Toiletries (shower / shampoo gel)
Non-smoking rooms
Freezer
Full kitchen
Iron and ironing table
Oven (electric / gas)
Sound-proofing
Wi-Fi internet connection
Washing machine
Dishwasher
CD - DVD - BluRay player
Household linens (sheets, bath towels)
Double bed, 180X190
Microwave
Stove top, 3 burners and more
Fridge / Freezer
Full bathroom (sink, tub / shower, WC / bidet)
No lift/elevator
Hairdryer
Dryer
Table with 3-4 chairs
Cable TV : France & International
Plates, bowls, glasses, and kitchen utensils
Fan
View
Taxes and charges are included in the price.
The booking will be fully confirmed after payment by VISA ou MasterCard card of 10% of the total cost of the stay which represents RentParis' commission.
Payment of the balance should be made on arrival at the apartment by bank card: VISA or MasterCard
Read the terms and conditions