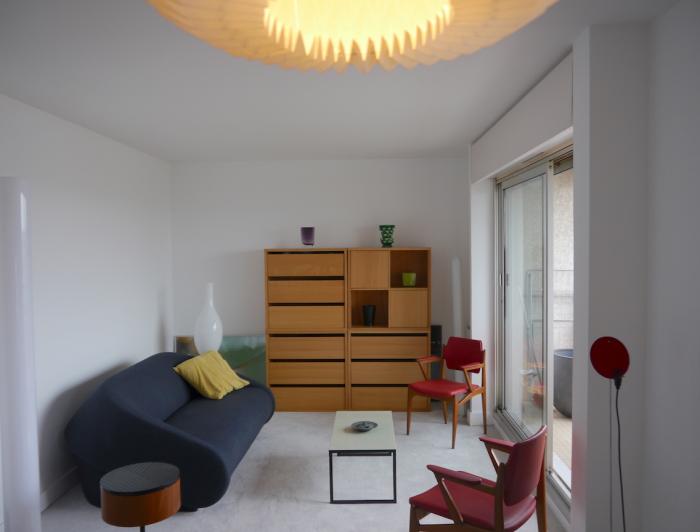 BAIL MOBILITE Quai de Jemmapes
Quai de Jemmapes 75010 Paris
Type : Apartment
Size : 50m² (538 Sq Ft)
15 floor

N° of people suggested :




Destination commerciale : Bail Mobilite
Matricule licence mairie de Paris : Bail Mobilite
Enter your dates to see availability for this apartment
When can I use a mobility lease?
A mobility lease may be used between a host and a guest for the rental of a furnished unit (primary or secondary residence), providing all the following conditions are met:
The accommodation is rented for a period of between 1 and 10 months
The mobility lease is used for a minimum duration of 1 month, and maximum of 10 months. It is possible to change the duration of the lease once by amending the lease. Then, the total duration of the extended lease cannot exceed 10 months.
The mobility lease cannot be renewed. This means that once it is over, it is not possible to extend the duration of the mobility lease, nor to start a new lease with the same tenant.
If the same tenant wishes to stay in the furnished unit at the end of the mobility lease, the new lease will necessarily be a "classic" furnished rental lease.
The tenant must be in need of long term accommodations for certain reasons
Effective on the date of the lease, the tenant must be in one of the following situations:
Professional training
Graduate studies
Apprenticeship contract
Traineeship
Voluntary engagement as part of a civic service
Job transfer
Temporary assignment / relocation in the context of his professional activity
In the context of a mobility lease, the tenant will make the accommodation his residence. It's important to note: a mobility lease is not intended to accommodate tourists.
In an upscale residence, with a private garden at the residence, on the 15th floor with elevator, we offer this apartment with balcony and breathtaking views of Paris.
Very bright and quiet, tastefully decorated, you will fully enjoy this apartment located on the Quai Jemmapes:
This quay runs along the Canal Saint-Martin, which has become one of the favorite places for lovers of Parisian walks. This channel, 4.5 km long, punctuated by 9 locks and 5 bridges, was dug in the extension of the Ourcq canal, by decision of Napoleon anxious to please Parisians by bringing them drinking water.
Lift/elevator
Non-smoking rooms
Kitchenette
Concierge
Iron and ironing table
Oven (electric / gas)
Wi-Fi internet connection
Garden and / or terrace
Washing machine
Dishwasher
CD - DVD - BluRay player
Household linens (sheets, bath towels)
Standard double bed, 140X190
Microwave
Free parking
Stove top, 2 burners
Radio alarm clock
Fridge / Freezer
Full bathroom (sink, tub / shower, WC / bidet)
Hairdryer
Table, +4 chairs
Cable TV : France & International
Plates, bowls, glasses, and kitchen utensils
Fan
View
Taxes and charges are included in the price.
The booking will be fully confirmed after payment by VISA ou MasterCard card of 40%% of the total cost of the stay which represents RentParis' commission.
Payment of the balance should be made on arrival at the apartment by bank card: VISA or MasterCard
Read the terms and conditions