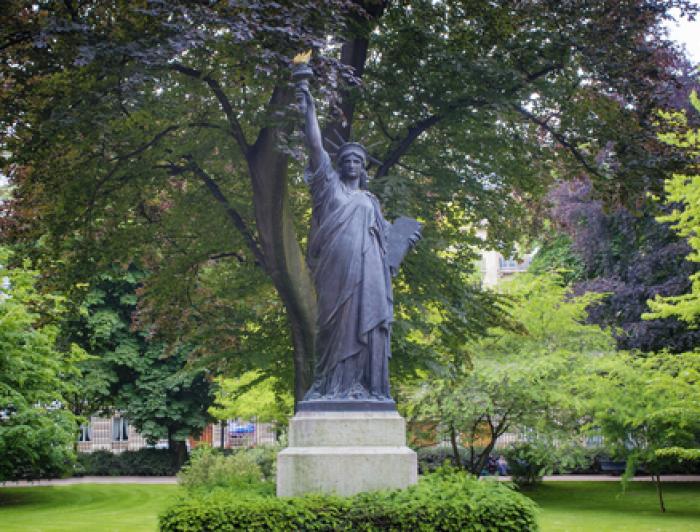 Pantheon Jardin du Luxembourg
rue des Fossés Saint Jacques 75005 Paris
Type : Apartment
Size : 100m² (1076 Sq Ft)
3 floor

N° of people suggested :





Destination commerciale : Habitation principale
Matricule licence mairie de Paris : 7510508121125
Enter your dates to see availability for this apartment
A few steps from the Pantheon, just at the corner of the street, and less than 5 minutes walk from the Jardin du Luxembourg, in the district of La Sorbonne. The ideal district to discover the Paris of "arts et Lettres".
The 5th arrondissement of Paris is the oldest district of the city: it covers most of the Latin Quarter, built by the Romans in ancient times. It is located on the left bank, at the edge of the Seine. It is bordered on the north by the Seine and the 4th arrondissement, on the west by the 6th arrondissement, and on the south by the 14th and 13th arrondissements.
This apartment has been decorated respecting the spirit of the neighborhood and Paris of yesteryear. A nice cozy apartment, relaxing, far from the stress in big boulevards.
Entering directly into the main room, the living / dining room, you find on the left, a shower room with an adjoining W.C., followed by a fitted kitchen, then the master bedroom.
On the other side of the apartment there is the second bedroom, smaller, with a bathroom with a bath and a W.C.
More information about neighborhood life and activities recommended by RentParis in the left column.
Toiletries (shower / shampoo gel)
Lift/elevator
Family rooms
Non-smoking rooms
Full kitchen
Iron and ironing table
Oven (electric / gas)
Wi-Fi internet connection
Washing machine
Dishwasher
CD - DVD - BluRay player
Household linens (sheets, bath towels)
Standard double bed, 140X190
Microwave
Stove top, 3 burners and more
Radio alarm clock
Fridge / Freezer
Full bathroom (sink, tub / shower, WC / bidet)
Family room
Hairdryer
Dryer
Table, +4 chairs
Cable TV : France & International
Plates, bowls, glasses, and kitchen utensils
Fan
Taxes and charges are included in the price.
The booking will be fully confirmed after payment by VISA ou MasterCard card of 40%% of the total cost of the stay which represents RentParis' commission.
Payment of the balance should be made on arrival at the apartment by bank card: VISA or MasterCard
Read the terms and conditions
Chiara Bassani - Milan, italie

09/26/2019
VERY NICE





5/5 : Excellent
I recommend this rental
I appreciated the relation between cost and quality of this rental
The customer service was perfect
Beautiful apartment in a very nice part of Paris! Lively and quiet at the same time. Very confotable and cosy. Lots of windows, light and all the shops nearby.