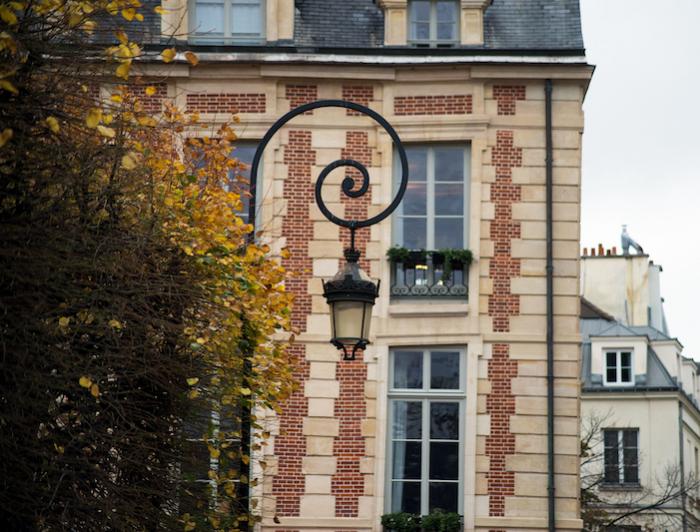 Studio le Marais Historique Roi de Sicile
rue du Roi de Sicile 75004 Paris
Type : Studio
Size : 20m² (215 Sq Ft)
2 floor

N° of people suggested :



Destination commerciale : Habitation principale
Matricule licence mairie de Paris : 7510406542626
Enter your dates to see availability for this apartment
Use the promotional code to get 65% off between May 1, 2024 and July 22, 2024.
This studio is located on the right bank, in the 4th arrondissement of Paris, historic Le Marais (Quartier St-Paul), a few meters from Place des Vosges (St-Paul), rue des Rosiers and the Hotel de Ville, in a lively area, near the shops. This studio is less than 200 meters walk from the "Saint-Paul" metro station. You can admire less than 15 minutes from Île St-Louis, Notre Dame Cathedral and the Bastille.
This studio is very quiet and is arranged as follows:
On the 2nd floor (3rd American floor):
Small furnished kitchen.
A lounge area with a small table that can accommodate up to 2 people.
A double bed (160X190).
A shower room with 1 W.C.
More information on neighborhood life and the activities recommended by RentParis in the left column.
Toiletries (shower / shampoo gel)
Non-smoking rooms
Kitchenette
Iron and ironing table
Sound-proofing
Wi-Fi internet connection
Household linens (sheets, bath towels)
Double bed, 160X190
Microwave
Stove top, 2 burners
Fridge / Freezer
Full bathroom (sink, tub / shower, WC / bidet)
No lift/elevator
Hairdryer
Table with 1-2 chairs
Plates, bowls, glasses, and kitchen utensils
Fan
Taxes and charges are included in the price.
The booking will be fully confirmed after payment by VISA ou MasterCard card of 40%% of the total cost of the stay which represents RentParis' commission.
Payment of the balance should be made on arrival at the apartment by bank card: VISA or MasterCard
Read the terms and conditions