The Latin Quarter and the 5th arrondissement of Paris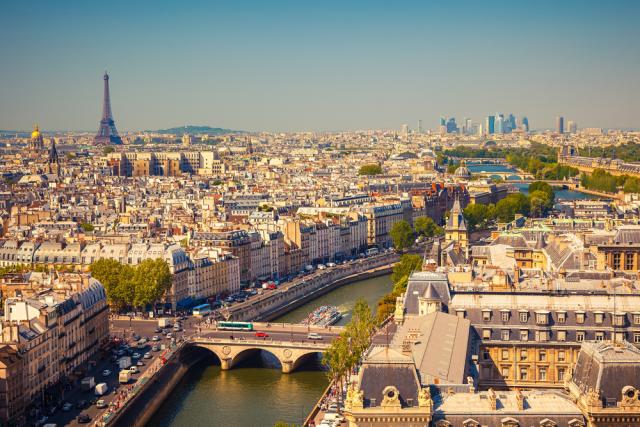 Boulevard Saint-Michel.  The National Museum of the Middle Ages.  The Saint-Séverin Quartier.  Montagne Sainte-Geneviève.  Rue Mouffetard.  Le Jardin des Plantes.  Val-de-Grâce.  The Sorbonne.  The church of Saint-Séverin.  The church of Saint-Julien-le-Pauvre.  Rue de la Huchette.  Montagne Sainte-Geneviève.  The Panthéon.
Before setting off to explore the Louvre or the Eiffel Tower, you really must look around the Latin Quarter, take a seat on a café terrace in Saint-Séverin and go up and down the Boulevard Saint-Michel and the Champs-Elysées.  You should wander along the banks of the Seine, listen to the buskers playing guitars or accordions resonating from the underside of a bridge, have a rummage amongst the books sold by the famous 'bouquinistes' and gaze at the steeples of Notre-Dame above the Seine, one of the most famous views in the capital. 
You should also take a stroll along Rue Mouffetard, the once working class area of Vieux Paris that has now been renovated and become a trendy neighbourhood.  The 'bobos'  (bourgeois bohème) like to have brunch in its cosy restaurants that have replaced the local bistros that, on the dot of ten o-clock suddenly filled with the local market gardeners lining up in front the bar for a glass of white wine.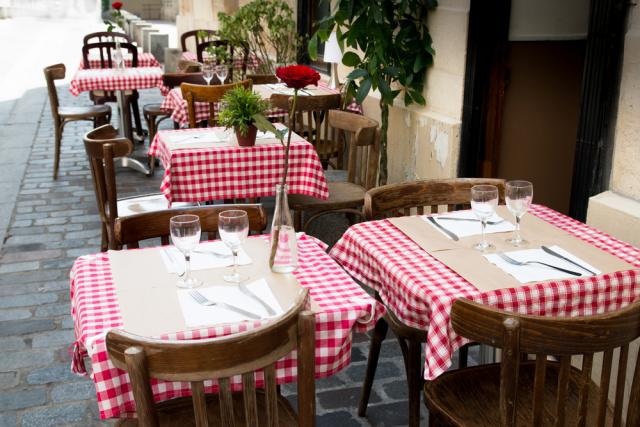 Our favourite restaurants:
Bistro, Des Gastronomes, 10 rue du Cardinal-Lemoine 75005 París +33 (0)1 43 54 62 40

Restaurant, Chez René, 14 boulevard St-Germain 75005 París +33 (0)1.43.54.30.23

Restaurant, Au Moulin à Vent, 20 rue des Fosés-St-Bernard 75005 París +33 (0)1 43 54 99 37

Restaurant, L'Atelier Maitre Albert, 1 rue Maître Albert 75005 Paris +33(0)1 56 81 30 01

Restaurant, La Truffière, 4 rue Blainville 75005 Paris +33 (0)1 46 33 29 82

Restaurant, Le Buisson Ardent,25 rue Jussieu 75005 Paris +33 (0)1 43 54 93 02