Your Hosts
Rent Paris is a "startup" with many years of success in Paris tourist services.  In 1999, RentParis.com was one of the first websites devoted to the short-term rental of furnished apartments in Paris.  In 2012, RentParis.com become RentParis.es for few years, then, in 2015 WelcomeParis SAS buy the licence and the web site changed hands to be revitalized by three close friends and business partners with experience in both tourist services and real estate management.  
Our approach is straightforward: go find the most appealing apartments Paris vacation rentals, enable travelers to reserve them easily online, and then help our clients get settled into their Parisian apartments by offering a warm welcome, useful "insider's tips" from Parisian locals, and a range of unique personalized services.  We want our clients to enjoy the Paris visit of their dreams, so we're here to help. 
Fabrice de Simone
Fabrice will welcome you warmly and bring his insider's knowledge of the city.  Born in 1969 in Paris, Fabrice is a customer service professional by trade and a globetrotter by passion, so he understands what savvy travelers look for in accommodations.  He worked and polished his English skills for two years in the United States, and has also done extended stays in Italy, Spain and the United Kingdom. Fabrice is a certified Professional Lessor of Furnished Accommodations, and also serves as a real estate negotiator for several Parisian agencies. Passionate about Paris, he enjoys sharing his tips and special finds with clients.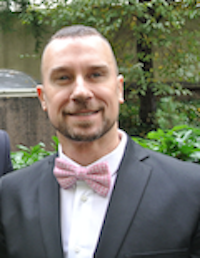 Jean-Pierre Fichet
Jean-Pierre will welcome you with his broad smile and his talent for the good life in Paris. It's been 17 years since Jean-Pierre left his home town in the Deux-Sevres region to take on the culinary heights of Paris, training and working in the kitchens of some of the city's great chefs.  Following an initial break in Latin America, Jean-Pierre moved to the United States in 1998 – and for good, he thought at the time – to pursue his own kind of American dream, offering sophisticated San Franciscans his catering skills as "Your French Chef at Home."  His service flourished, yet Paris called his heart from afar, so in 2000 Jean-Pierre returned to Paris, and began his purchase and renting out of charming apartments to discerning tourists.  He continues to refine his knowledge of the city's best restaurants, both with and without a star, and is eager to share his favorites with you.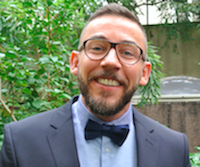 WELCOMEPARIS SAS
RentParis@RentParis.com
+33 (0)6 68 46 68 05