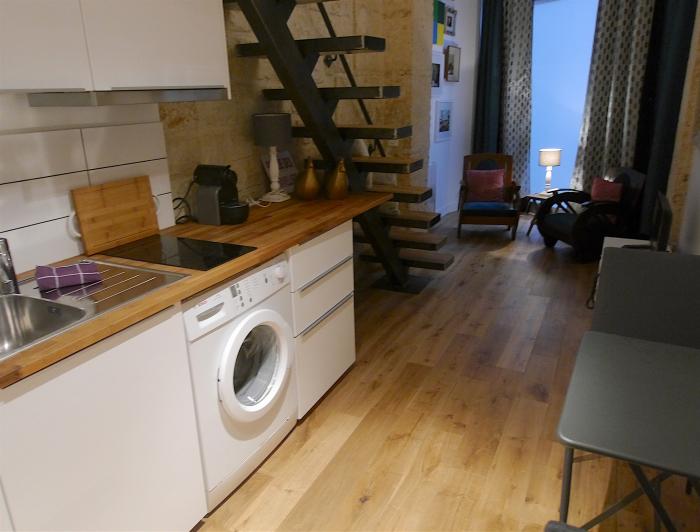 Marais Beaubourg Gravilliers
rue de Turbigo 75003 Paris
Type : Studio
Size : 20m² (215 Sq Ft)
Ground floor

N° of people suggested :



Destination commerciale : Local Commercial
Matricule licence mairie de Paris : 7510302161124
Enter your dates to see availability for this apartment
This studio with a loft is situated on the right bank, in the 3rd arrondissement of Paris, the Marais Beaubourg, just meters from the George Pompidou Center (Beaubourg) and the Rue Rambuteau, in a lively area, close to shops. This studio is within 100 meters walk from the metro station "Rambuteau". Admire within 10 minutes walk of Notre Dame Cathedral, Beaubourg, and the Arts et Metiers.
This apartment has Internet Access/WIFI and fiber optic connectivity. A special code will offer you free access to WIFI throughout the streets of Paris. You will also have free non-limited calls to France and to North America. Besides, you will have cable television at your disposal allowing you to freely watch English-speaking movies.
This studio has a great location, is state-of-the-art and was totally renovated in November 2015.
The arrangement is as follows: On the first floor, you will enter the apartment where the restroom can be found on the left with a washbasin and a shower. Then, a totally equipped modern kitchen can be found in the main room, which has a table and some chairs. A lounge area is also located in this room whose two armchairs are really comfortable. Going up to the stairs, a comfortable double bed mezzanine (140x190) for two people is there waiting for you.
More information about neighborhood life and activities recommended by RentParis in the left column.
Air conditioning
Toiletries (shower / shampoo gel)
Non-smoking rooms
Concierge
Full kitchen
Iron and ironing table
Oven (electric / gas)
Wi-Fi internet connection
Washing machine
CD - DVD - BluRay player
Household linens (sheets, bath towels)
Standard double bed, 140X190
Microwave
Parking with extra charge
Stove top, 2 burners
Fridge / Freezer
Answering machine
Full bathroom (sink, tub / shower, WC / bidet)
Hairdryer
Table with 1-2 chairs
Unlimited calls to French landlines and mobile phones
Unlimited calls to USA / Canada
Cable TV : France & International
Plates, bowls, glasses, and kitchen utensils
Taxes and charges are included in the price.
The booking will be fully confirmed after payment by VISA ou MasterCard card of 40%% of the total cost of the stay which represents RentParis' commission.
Payment of the balance should be made on arrival at the apartment by bank card: VISA or MasterCard
Read the terms and conditions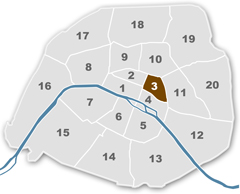 Things to do
Monuments

You will be welcomed by :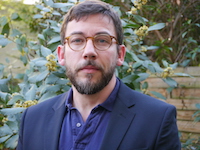 Jean-Pierre Fichet